Photo of Pencils Sourced on Pexels
Back to School Décor: Revisiting the Study Room & Making it Fun for Kids to Use.
Back to school season is just around the corner and it's time to hit the books again! For many kids the thought of having to set time aside to do homework and study can seem daunting, so why not revamp their place of study to make learning fun and effortless? The study room, (a combination of Dad's home office and grandma's reading room), can be a great addition to any home as it offers a separate space to concentrate, focus and learn. But it doesn't need to be drab or boring! Adding a study room in your home for your kids can be an engaging, creative project that can inspire great works and facilitate learning. For example, consider opting for furniture that is as ergonomic as it is fun, or paint the walls with subliminal education by adding your own decorative twist on the solar system, geometry or the A,B,C's.
The following study room ideas can help encourage focus come test prep or assignment completion time but just as every study room is unique, so is a child's learning style. You need to make sure to take note of your child's areas of interest in order to promote some hands-on engagement. Ask your kids what subjects or classes they enjoy the most in school and don't just settle for one word answers. Rather, probe deep into their minds to find out what sparks curiosity and encourages creativity. Reach past the surface into their dreams for the future and hopes for today. Once you have found what triggers inspiration you can use that to plan out the theme and organize their study room.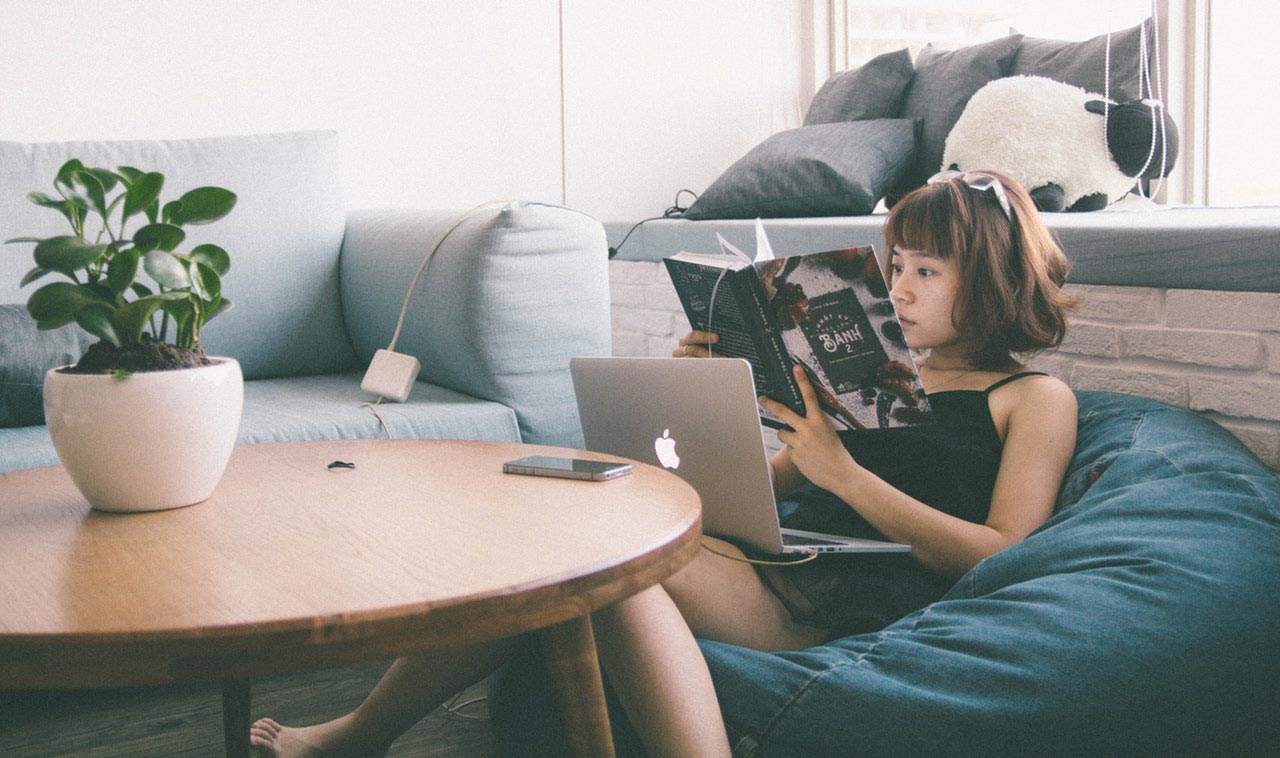 Floor Space Variations: Having Room to Stretch Out and Take a Break
The desk. This well-known and most commonly used piece of furniture can seem like a staple in any study room, but it can also add the dreaded 'Now I need to do homework' vibe to the room which for some, can hinder the desire to study. To liven things up, try swapping out the desk for something like a community table and surround it with cushioned chairs in a variation of textures, sizes and colours. For some students, sitting up alert and at attention helps them to remain focused. Others prefer being able to stretch out on the floor with a notebook in order to get their creative juices flowing. A nice floor rug used for pacing can help the thinker of the household. Have a child that can't sit still? The rug can still come in handy by allowing them a space to play while they are learning. While the race track rug kept the kids occupied for hours while they were younger, it can now include subtle hints of education woven into its pattern.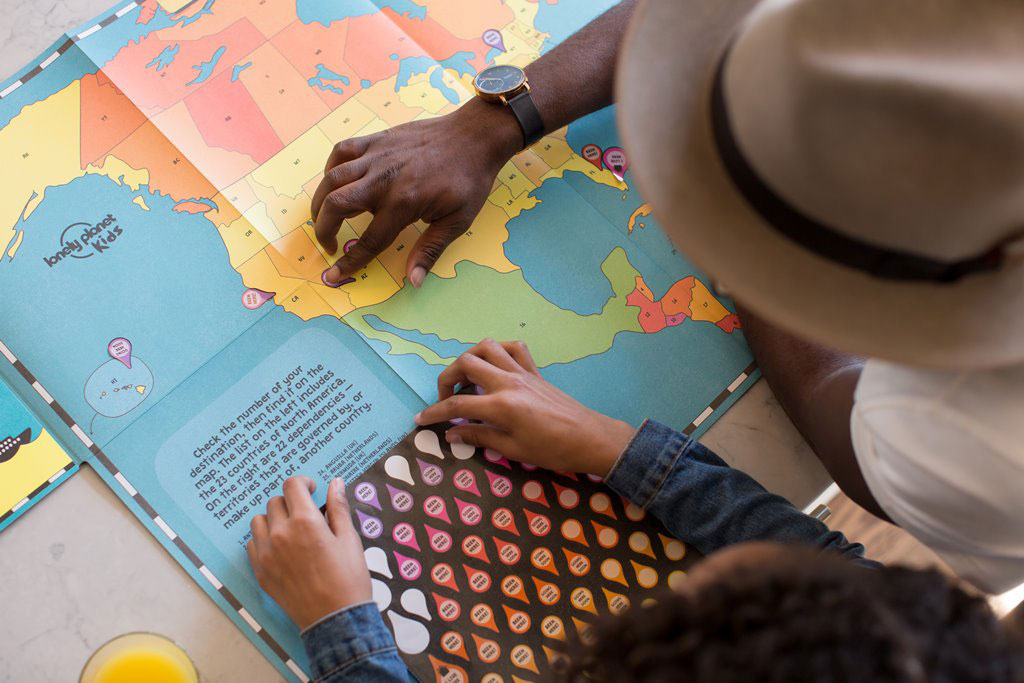 Should the study room be themed? It all depends on the fun learning experience you are trying to convey based on your child's interests. If you don't want to narrow down your opportunities for creativity by limiting yourself to one theme, consider using the world we live in as a focus. For example, adding objects like art reprints, globes, artifacts and even some retro items like a record player, can open up a world of experiences. From within their own study room walls they can learn from various cultures, civilizations and historical events. While the luxuries of the digital age have allowed kids to have immediate access to information, it is still beneficial to add tangible items as tools in the learning journey. (It's also more fun!).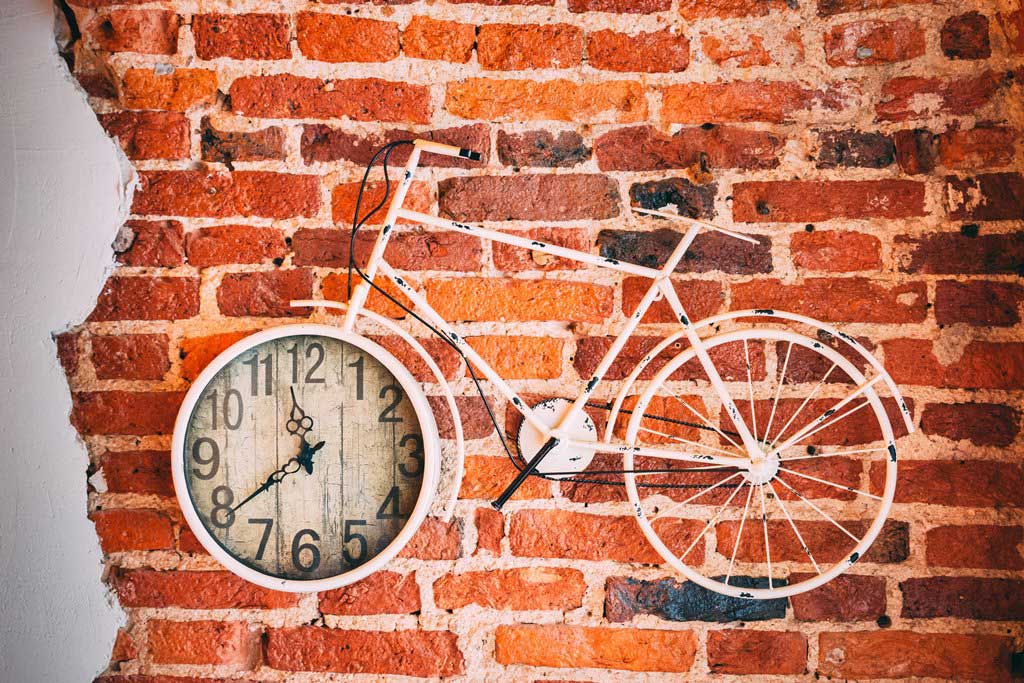 Learning About Time Zones through Decor
Believe it or not, adding a decorative piece like a clock to a study room can subliminally teach kids about the concept of time or geography. Think about adding information about major cities nearby by incorporating more than one clock into the room as well. You can include time zone or season information from different cities and countries around the globe, and doing so not only adds aesthetic appeal to your study room project, but can help to also remind your kids that there is a whole world out there to explore.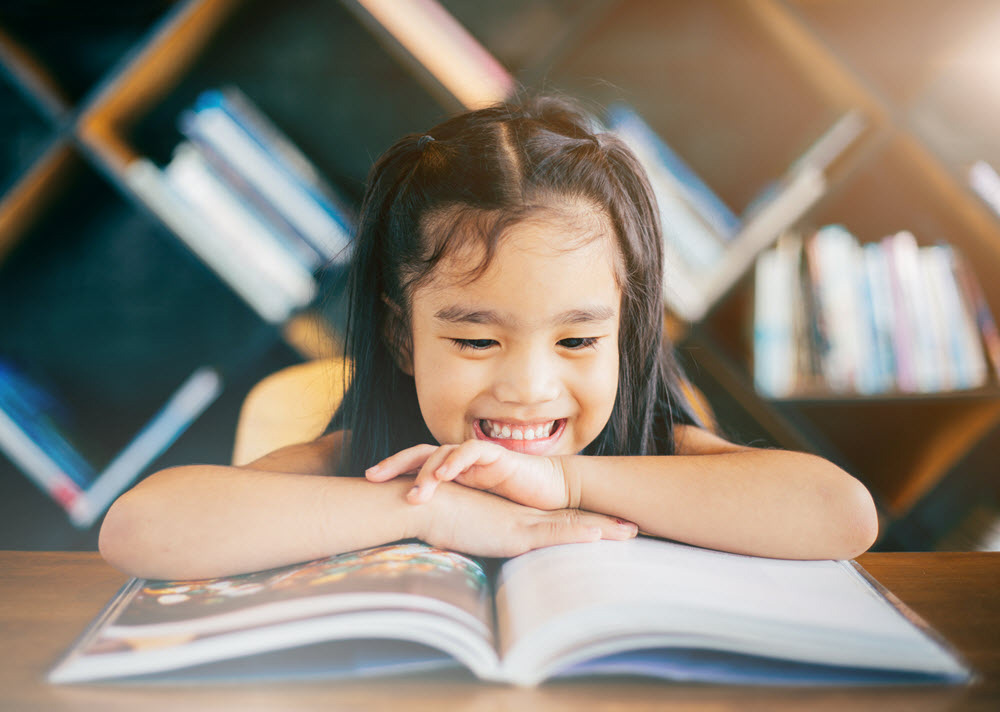 INSPIRED BY BOOKS
Books in the Digital Age: Back to the Basics.
Books are and have always been an essential source of information as they contain within them so much of what we are taught in school. Subjects ranging from Literature to the Sciences and even Philosophy, all organized neatly thanks to the Dewey Decimal Classification System. With the introduction of the digital age, it may seem that this method of book classification is dated but taking the time to add a library to the study room can help to teach your kids about the basics in organization. From sorting in alphabetical order to aiding in the study process by bookmarking important pages, taking down notes and highlighting key paragraphs, sentences or words in an effort to create their own spark notes. Consider adding bookshelves built in abstract designs filled with modern tales and classics available anytime all the time with no restrictions or due dates.
Incorporating social media aspects to the Study Room
Ah social media. Networks like Facebook, Instagram and Snapchat have all become appealing social innovations that have brought together both the young and older generations alike. Social Media has become such an essential part of student life and interaction. From their mobile phones, tablets, and computers, they have access to fellow students and their shared information. So why not infuse the room with some of those features. Create a 'wall' where they can physically post by writing what's going on- like a live feed/agenda.  Tape some pictures, figure equations, whatever is on your mind, surrounding your child with what's going on outside will instill some contentment. Get creative and make your own emojiis with your child as an arts and crafts project to add to their wall. The other sections within this space should be cheerful, to keep them attentive.

Food for Thought: A Full tummy for Optimal Learning.
When kids are growing or exercising mental muscles, it is important to keep them well nourished. A hungry belly can lead to a 'hangry' child with little to no focus. One way to encourage good study habits is to keep the study room stocked with healthy, delicious snacks or a mini fridge. This can help prevent distractions or 'kitchen breaks' and fast food requests. Adding some extra treats like carbonated drinks from time to time as a treat can help motivate as well.
These tips and recommendations should get you on your way to creating an awesome study room and inspiring great grades come report card time. Remember to chat with your kids in order to figure out what their homework room needs are. If you are excited by the idea but daunted by the task, reach out for help. Design for Conscious Living® is a full-service design company. We can help you design, decorate and execute your dream spaces. Our motto is "Love the Home you Live in" and we aim to take you there.
LOVE THE HOME YOU LIVE IN!