After moving into their dream home in the countryside of Milton, Ontario these homeowners quickly tired of the existing moss green exterior finish. The painted stucco and wood siding was also in desperate need of some TLC so it was the perfect time to make repairs and put their personal signature on the home.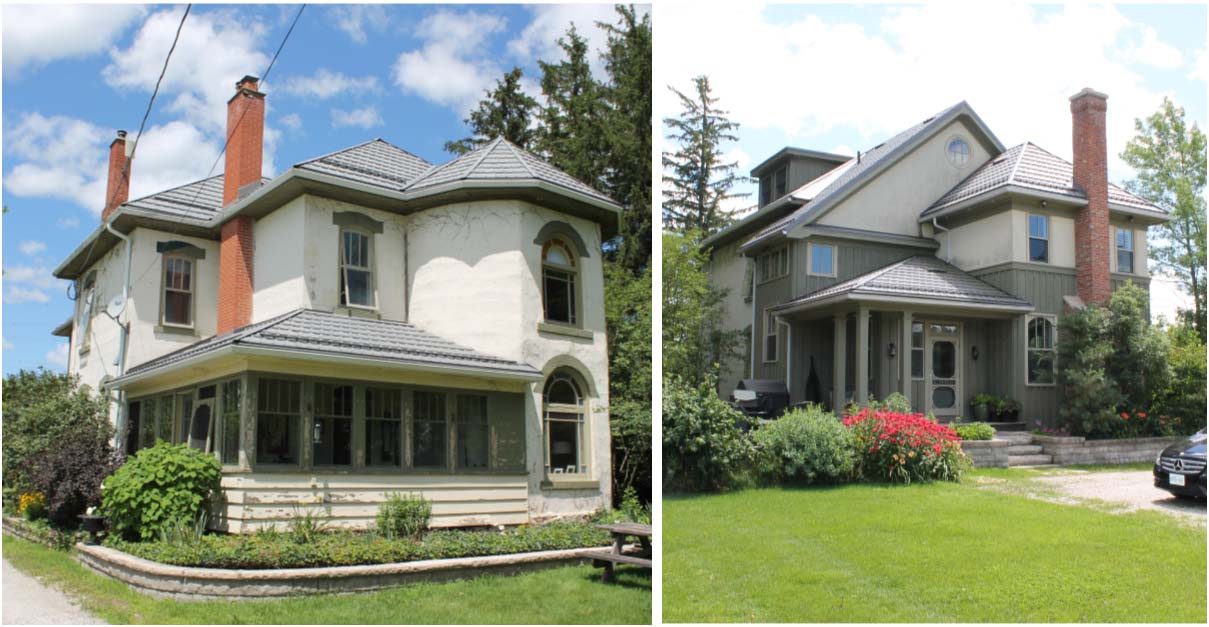 Before Photos
They wanted something fresh and fun that would work with the existing materials and compliment the style of the home. When you are painting an entire house of this size it's important you get it right the first time around; which is why they hired GTA interior designer Celia Alida Rutte to select a new palette of paint finish options.
Back View
Celia prepared three different colour palettes for the homeowner to choose from; each with inspirational photo examples of what the colours would look like applied to the exterior of the home.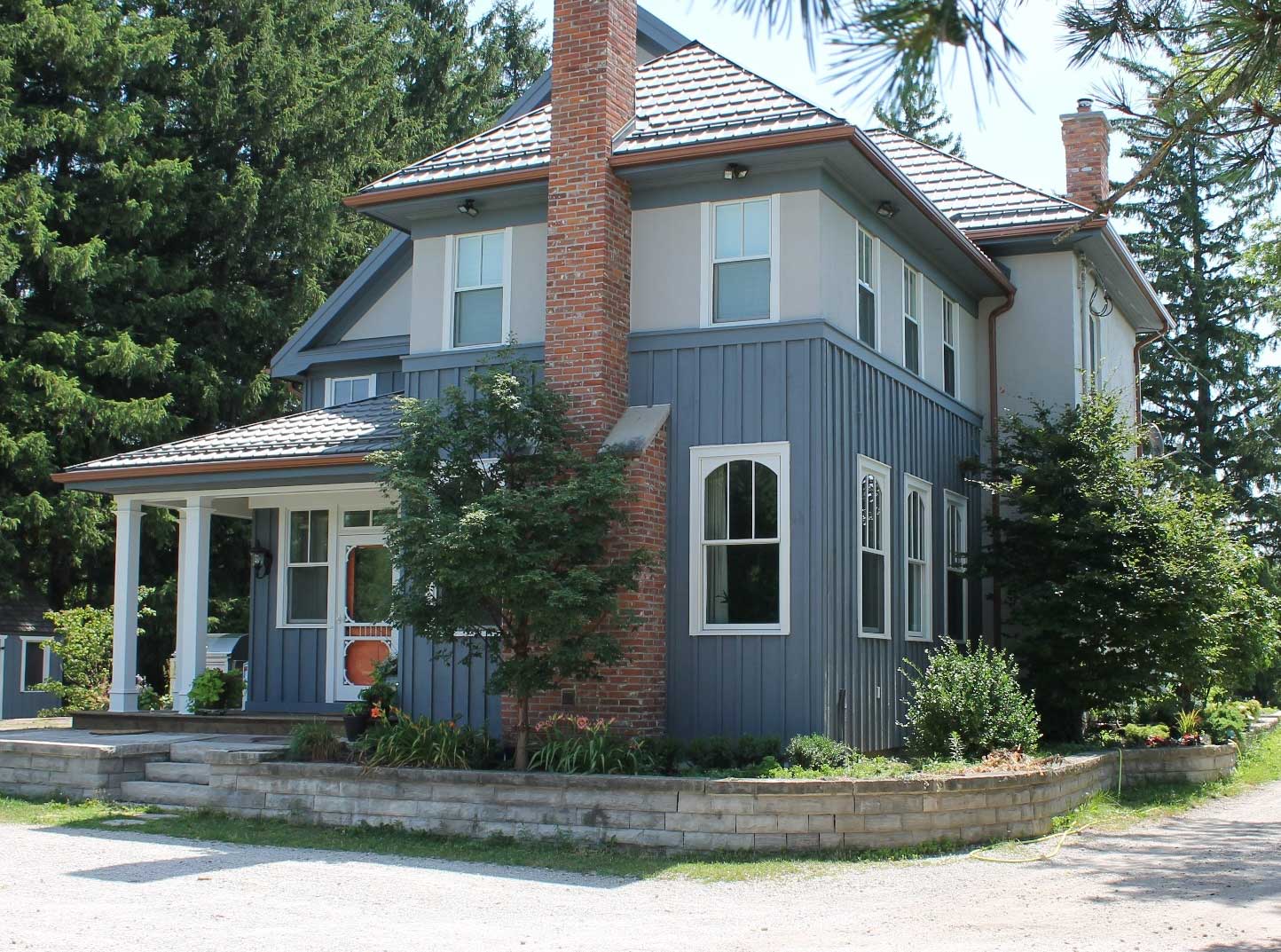 Side View
The winning combination is a charming mix of soft grey paint for the stucco, a grey-blue paint for the siding, and a playful orange-red paint for the back door. In addition, the homeowner chose brick red eavestroughs to match the brickwork of the two existing chimneys.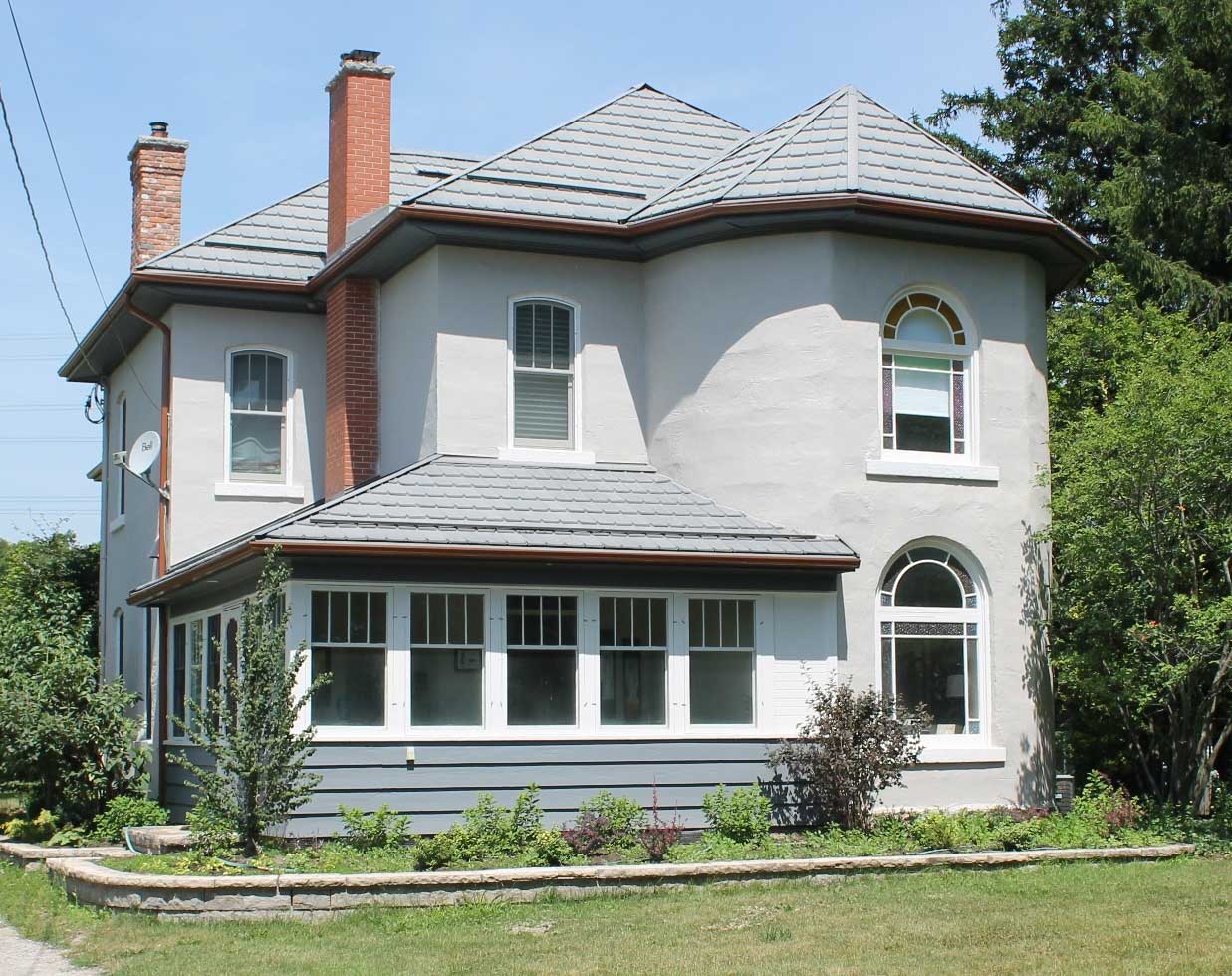 Front View
Does your home need a face lift? Design for Conscious Living® is a full-service interior and exterior design company. We can assist you with a package of exterior colours or a full exterior redesign.
LOVE THE HOME YOU LIVE IN!