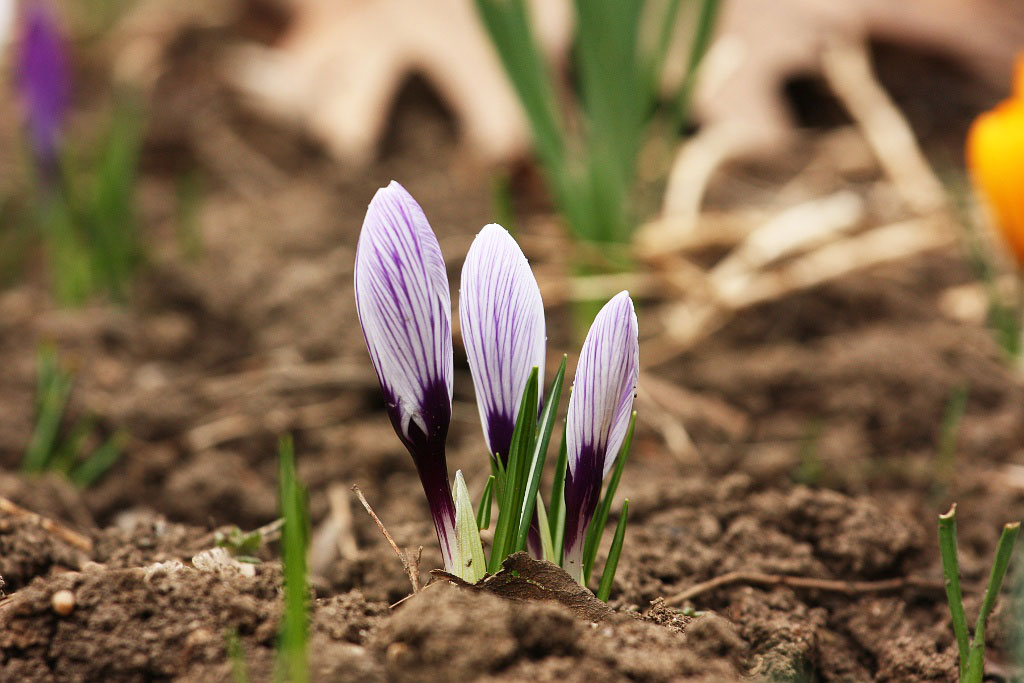 PHOTO CREDIT: NICU BUCULEI | CREATIVE COMMONS COPYRIGHT
This funny thing happens when the crocus's start popping up out of the snow. Everyone gets that fever called "Spring Crazy Crazy". For about 2 months, hanging out at the local gardening center with a cup of coffee in hand is the totally "in vogue" thing to do. During this period of blooming madness all the landscape design companies are working around the clock, calling upon each other for assistance, and often turning down customers because they can't handle the extra work.
A tip for those of you who planned on hiring a landscape designer this year: get the design process rolling during the winter months so that the plans are ready in early spring. This helps to ensure that your designer will be at their creative best when they are working on your project; and also that you won't be charged a premium for height of the season work.
Keep in mind that early fall is a really good time to plant perennials and shrubs. The roots have an entire winter to get friendly with their new environment, which will give them a better chance for survival the following summer. So if you are a late bloomer and don't get around to thinking about your garden project until the hot weather hits in June, no worries my gardening friend; July is a great month to start working with a designer for a successful fall installation.
Check in with us once a month between March and October for tips on how to care for your garden. And remember, Design for Conscious Living® is a full-service interior and exterior design company. We can help you with everything from decorative flower pots to the design and installation of your dream garden.
LOVE THE HOME YOU LIVE IN!