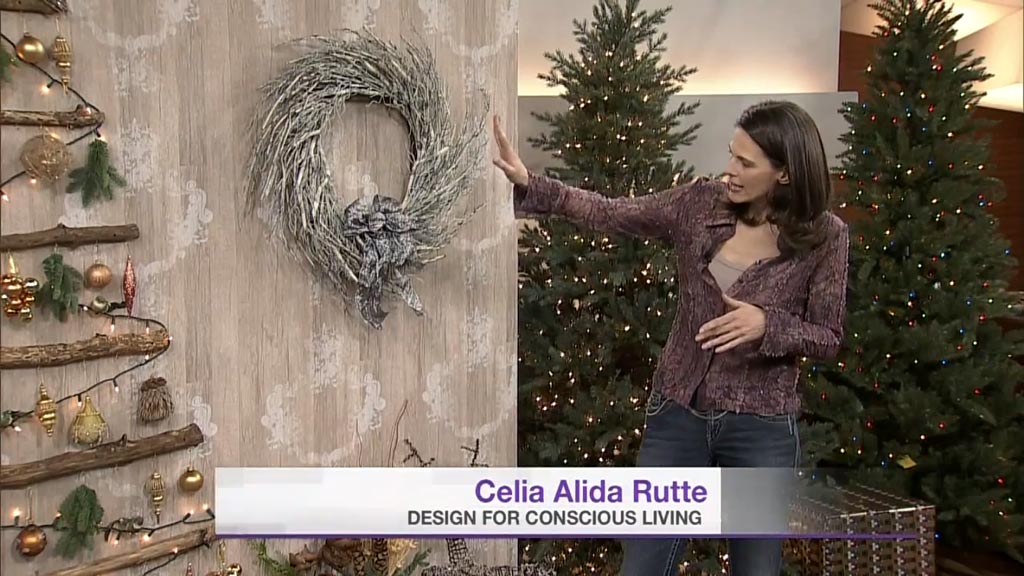 Interior decorating expert Celia Alida Rutte takes time out on Cityline to show viewers some great decorating tips and tricks for Christmas with an eco-friendly approach.
The simple design, and the use of raw wood, gives this wall mounted Christmas tree a contemporary Scandinavian feel. It takes a bit of time and planning to do it well but once you get started you will find it very easy and rewarding to make.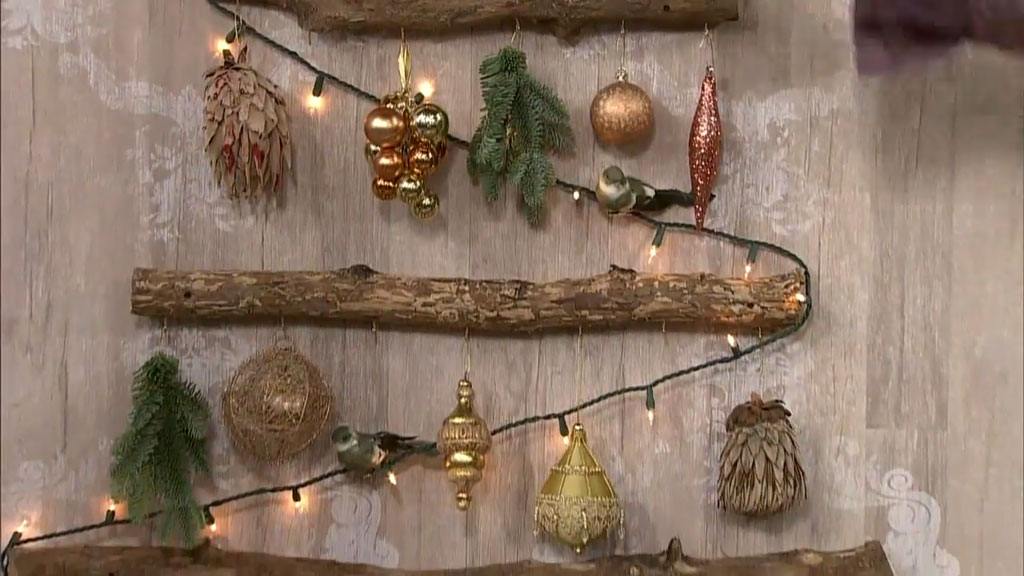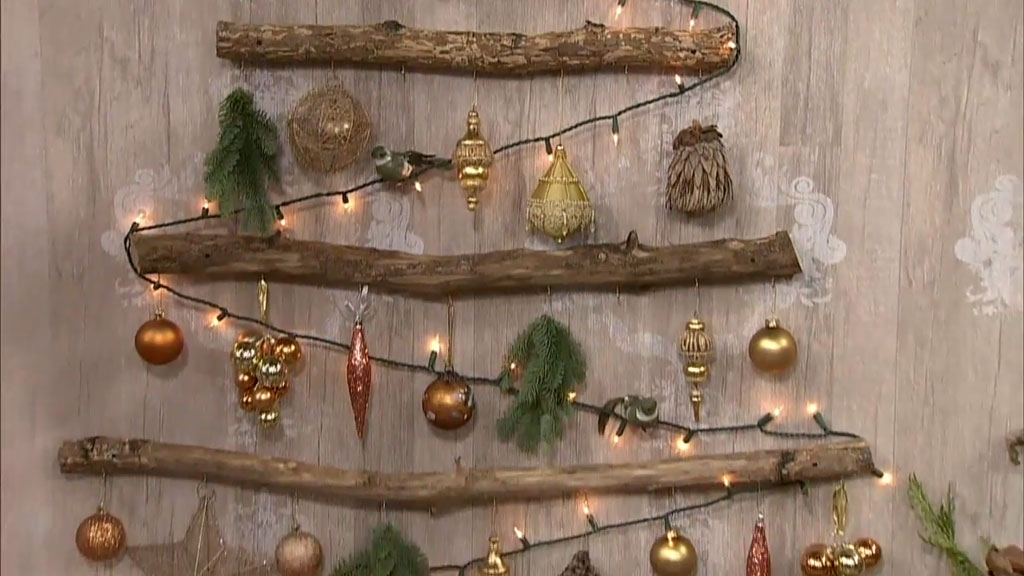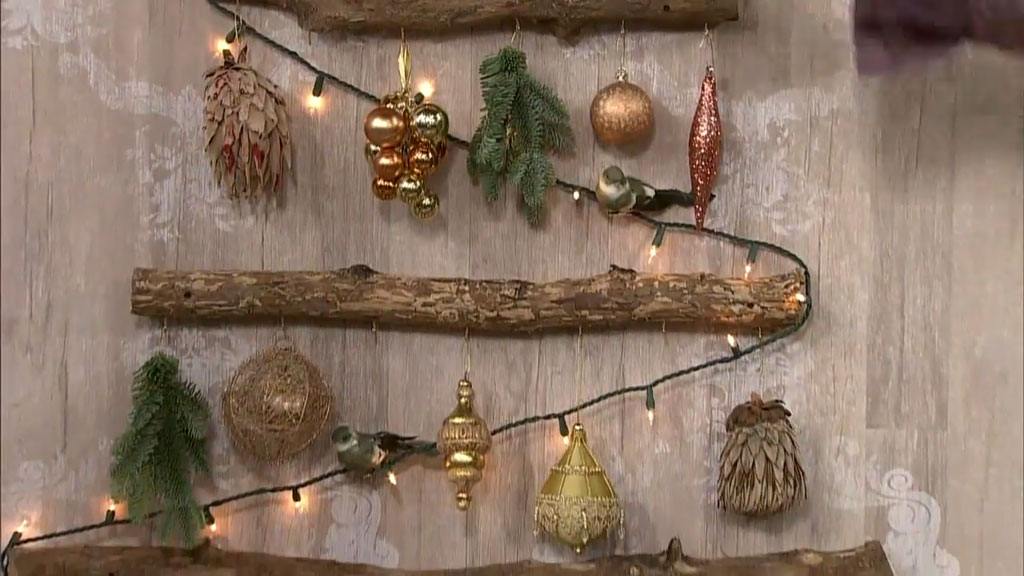 How to Make a Wall Mounted Christmas Tree
Source your branches, preferably, from trees that are dying and need to be cut down—the branches I used were from a Red Elm. Using painter's tape, tape out a triangle on the floor to the finished size of your tree. Lay the branches out on the floor across your triangle spacing them apart enough to allow your decorations to hang freely. Cut the branches to the width you want them to be at each level of the tree. Debark the branches. Screw small hooks into the bottom of the branches to hang your ornaments on. Mount your branches to the wall at the desired height, using a screw and a wall plug at each end of the branch. It may help to tape out the triangle on the wall first, so you assemble the tree exactly how you had it laid out on the floor.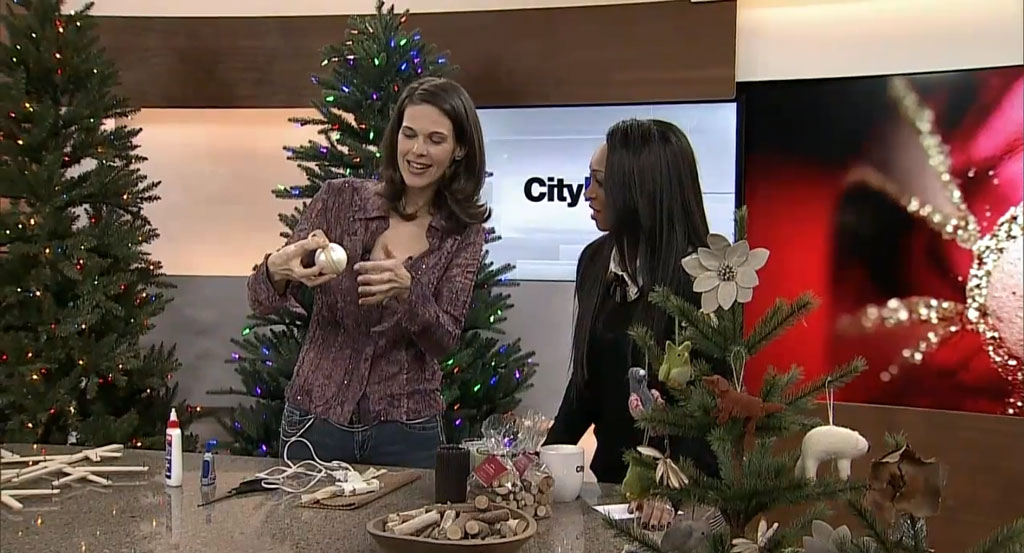 All the ornaments on the tree were purchased from the second-hand thrift store Value Village, which sells bags of used Christmas decorations. Celia was able to hang some of the ornaments directly on the tree, and others she refurbished with fabric, paint and glitter.
How to Make Christmas Boots
For those of you who have a shoe fetish, Christmas boots are a great way to jazz up your porch, entryway or fireplace. Stuff an old unused boot—your own or one you find at a thrift store—with some small bubble wrap or Styrofoam pebbles. Gather the plant material together in your hand and tie it off at the bottom with an elastic band. Shove the stems down the front of the boot and play around with the balance until the boot stands up on its own. You may have to lean it against a wall if it's a taller boot. Tie a bow around the boot leg, sit back, and enjoy the compliments it will attract.
Planning a holiday party? Tired of the way you decorate your home for the holidays? Need help pulling off a seasonal décor change? Design for Conscious Living® is a full-service decorating and design company. Let us add the festive glow to your home for the holidays.
LOVE THE HOME YOU LIVE IN!