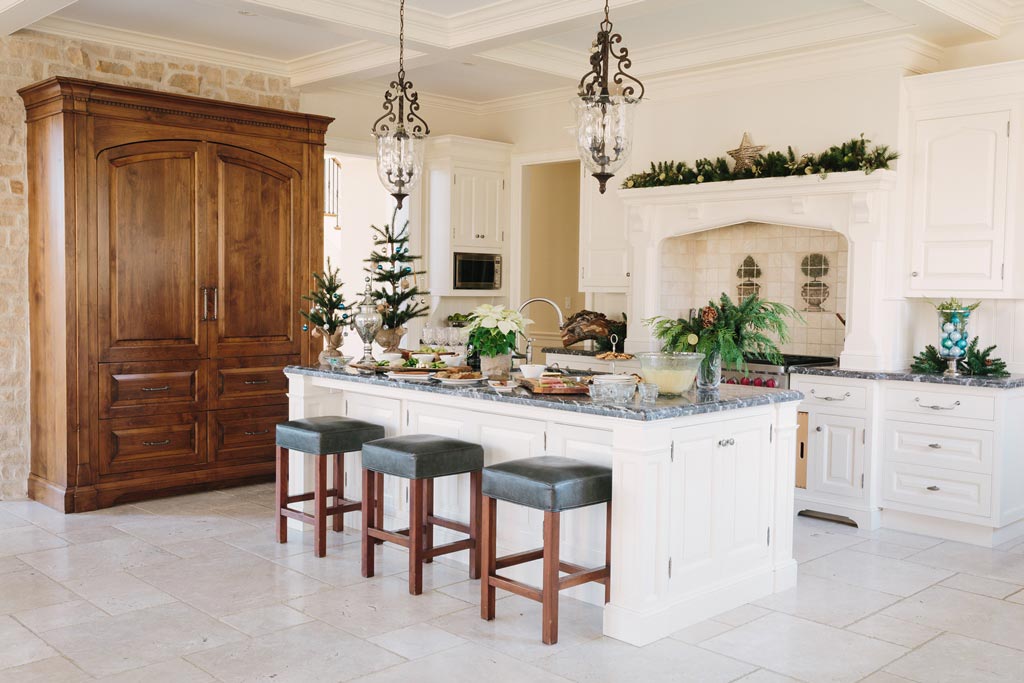 It's a busy time of the year and preparing a beautiful food display for a party does not have to be complicated. Stick with the Christmas colour scheme you are using throughout the house and use what you have in a creative way. The colour palette of this particular home, which is located North of King City Ontario, is neutral so I chose to stick with green, white, a hint of blue, and wood accents.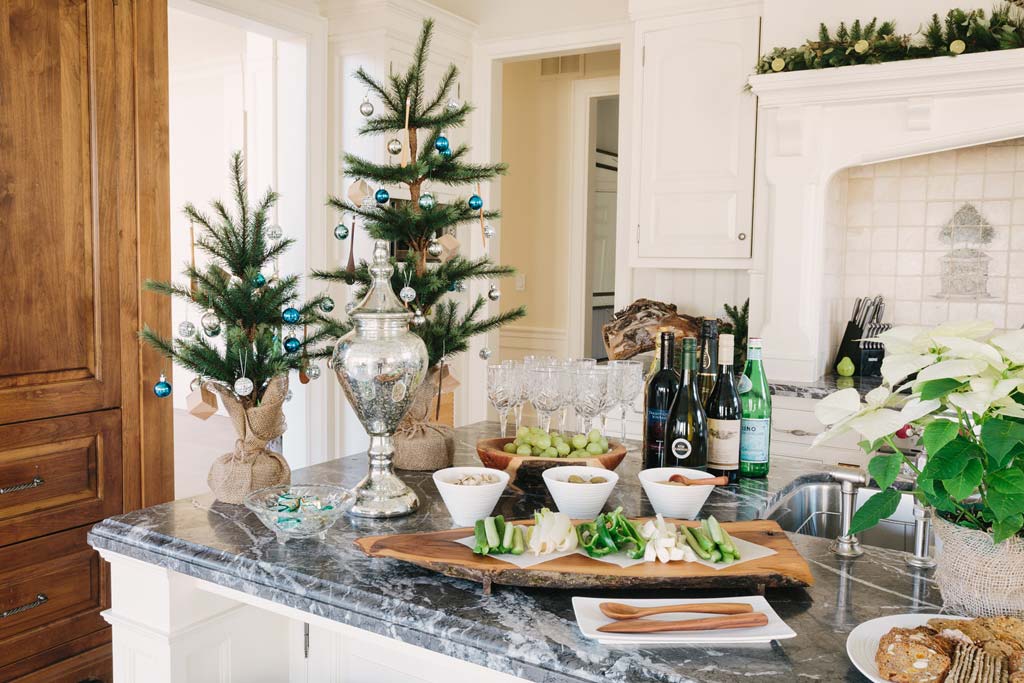 To create visual interest start or end your buffet with a floral arrangement, and insert additional or mini floral bouquets in between your dishes. If you experience Christmas in a colder climate use fresh snow in a bucket or prep sink to keep your beverages cold.
If you have the room try not to crowd your food display… better to spread it out and leave empty space in between your dishes to showcase decorative accents. Your creative efforts will be more visible and your guests can take pause to appreciate the beauty of what you are presenting. If you have a lot of food and less space elevate some of the dishes so they are higher than others. You can do this by placing upside down dishes underneath to prop them up.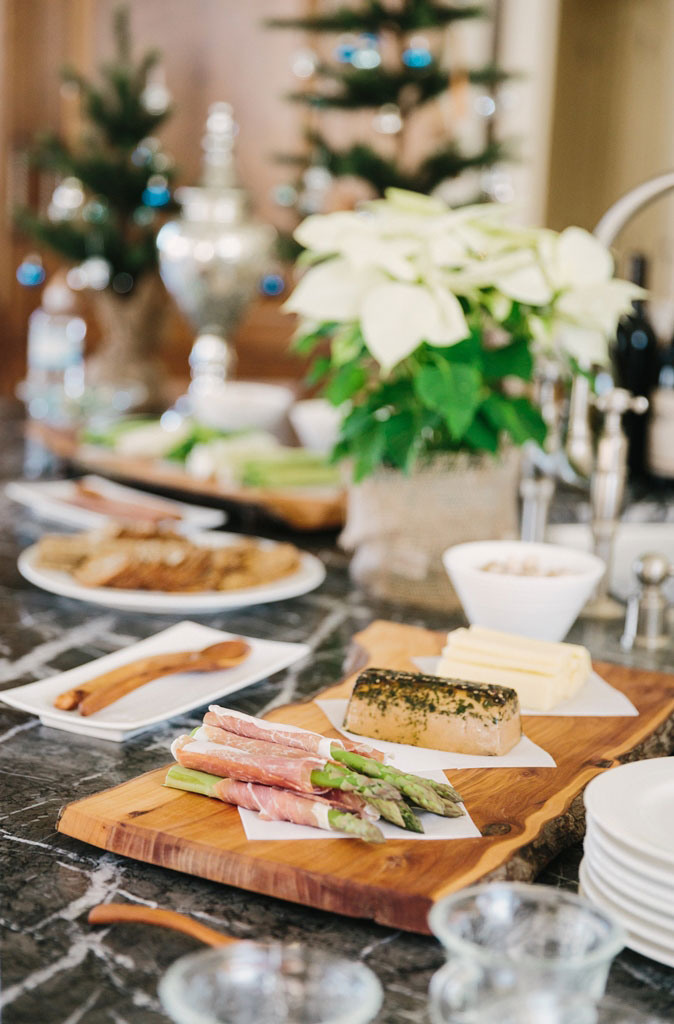 When you are preparing food for a Christmas party think of food as an accessory. Displaying it in small batches will call attention to the design of the food. For example, a large platter full of cheese may not be as visually pleasing as a long platter displaying three cheeses separately.
Luxury Interior Decorator Celia Alida Rutte has been filmed for a number of Cityline Television segments to share her decorating tips and tricks. Preparing your home for an event or party is just one of her many talents.
LOVE THE HOME YOU LIVE IN!