Although I would not categorize myself personally as a minimalist, when it comes to Christmas decorating I much prefer minimalism to overwhelm. Growing up as a child my family always had a simple tree and so I came to appreciate the beauty of the individual decorative items, rather than how many there were.
Simplicity is one of the keys to achieving minimalism, and success can be attributed to the 'absence of' rather than the 'presence of' something. Less is more; one colour accented with white, silver or gold, is more effective than two colours; a neutral palette of bronze white and green will be potentially more successful at landing the minimalistic look than bronze, white, green, and red.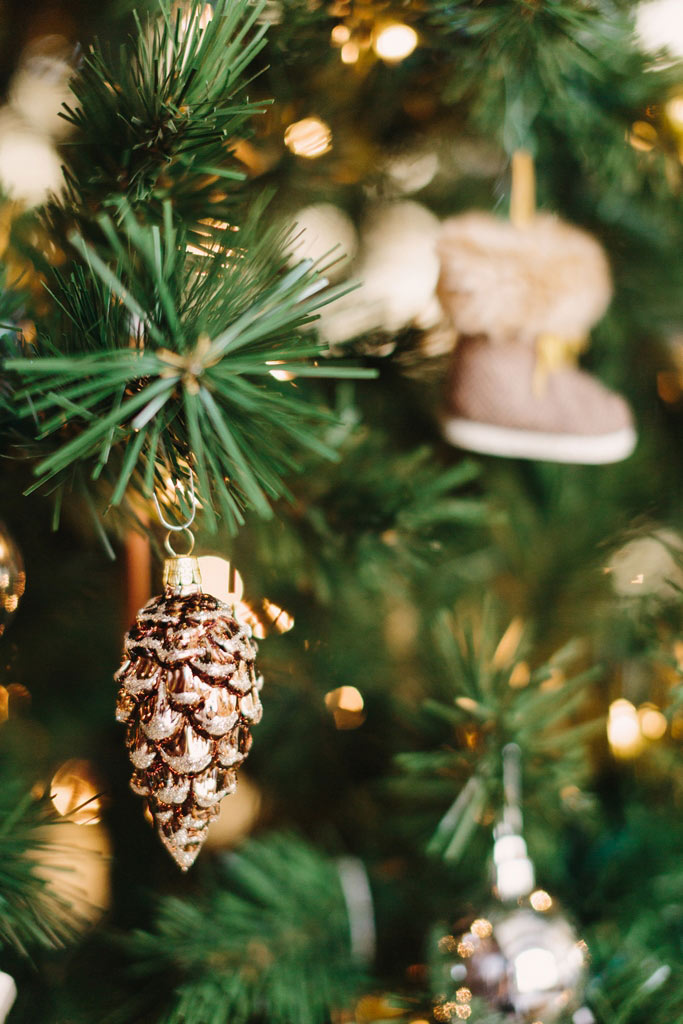 When you put the focus on the individual decorative items you are likely to showcase things that speak to you and have meaning; perhaps they are beautiful to look at, or handcrafted; maybe they remind you of the meaning of Christmas or tell a story. Drop off your unloved items at a secondhand store like Value Village where they will be packaged up, resold, and loved by someone else.
On one of our tree decorating projects in Newmarket Ontario the homeowner had a room full of boxed up Christmas décor. To pare down the look of the tree we edited through the boxes selecting only those items that were loved or that worked with the colour scheme and style we had chosen. Additional handcrafted ornaments were purchased to flush out the overall look.
Interior Designer Celia Alida Rutte offers her clients full service interior decorating and design and this includes residential seasonal decorating services. Whether it's a pair of outdoor planters or preparation for an elaborate Christmas party, Design for Conscious Living can assist you with the purchase and installation of your Christmas décor.
LOVE THE HOME YOU LIVE IN!